Book Giveaway: Beneath the Lantern's Glow Book of Travel Sketches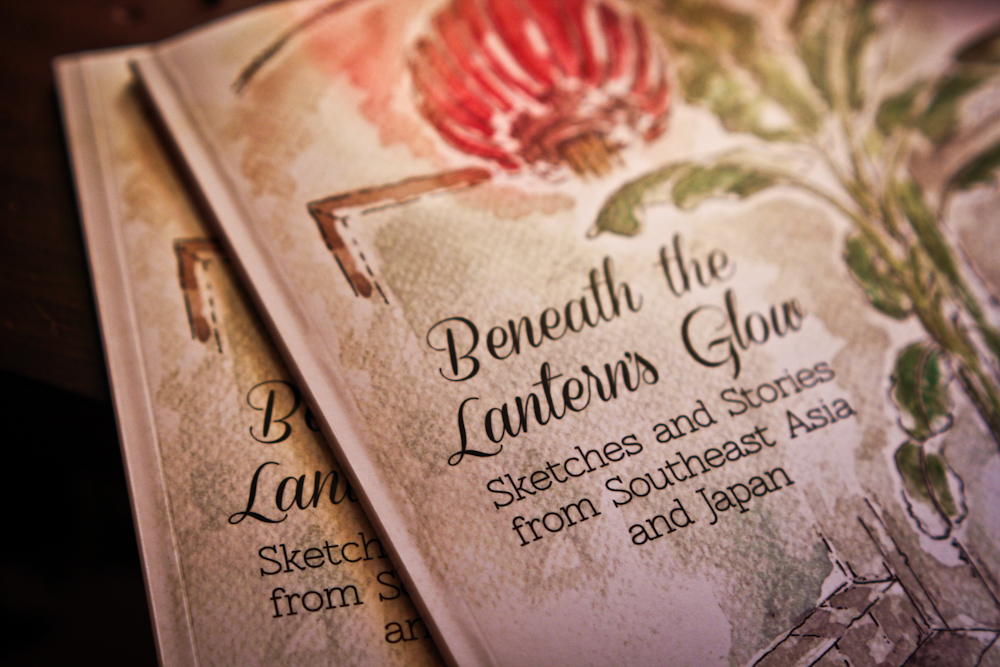 Talented sketch artist and regular contributor to WildJunket Magazine, Candace Rose Rardon, has recently launched her first book of travel sketches, Beneath the Lantern's Glow.  The book is a collection of watercolor sketches she did while traversing seven countries in Asia over a period of six weeks, sketching her way from Cambodia to Japan.
Beneath the Lantern's Glow is 56 pages long and include 20 full-scene sketches with accompanying stories and travel resources (where to stay, eat, sleep). Candace's beautiful sketches are done on location and by direct observation, and charmingly capture those memorable moments of her journey. The sketches are ordered chronologically, so that you will feel as if you are journeying through this fascinating corner of the world with her: smelling apple shisha in Singapore, walking a sacred Buddhist pilgrimage on the Japanese island of Shodoshima, and standing in wonder before ancient ruins at Angkor Wat.
As an avid traveler, Candace has used water colors to put magic into the flower markets of Mumbai, temples of Nepal, and valleys of Morocco. Since her first sketching trip to Porto, Portugal two and a half years ago, Candace has sketched her way through 15 countries and now cannot imagine ever traveling without her sketchbook. In her own words, she says, "documenting my journeys through travel sketches has not only changed the way I see the world, but how I remember it, too."
She is the inspiration behind WildJunket Magazine's Sketch department and we love how she brings different corners of the world to life with her artful strokes. We want to use this opportunity to thank her for her outstanding work and for her dedication to our magazine.
Take a peek inside the book or see more of her sketches on her new site Serendipity's Sketchbook.
Beneath the Lantern's Glow is available for $16.99 on Amazon.com. Limited edition prints ($35 each), greeting cards and notecards made out of Candace's sketches are also on sale at Etsy.com.
How to Win:
Follow this link to fill out our survey form (which only takes less than two minutes!) and you will stand a chance to win a hard copy of the book!
This giveaway ends on 20th August 2013.
Inside the book: