Traveling With A Disability: Stepping Out of Your Comfort Zone
This is a guest blog post by Mark Sherwood, who writes Travels With a Deaf Guy. Mark is currently taking a year off of his university studies to travel around the world.
Leaning out of an open plane door 10,000 feet above the sand dunes of the Namib Desert is an exhilarating experience. But even more exhilarating is the free-falling sensation as I jump out of the plane, towards the dunes and savannas.
This is what happened to me a few months ago in Namibia as part of my five-week safari. And as you may have guessed, I was skydiving for the first time in my life and I loved it.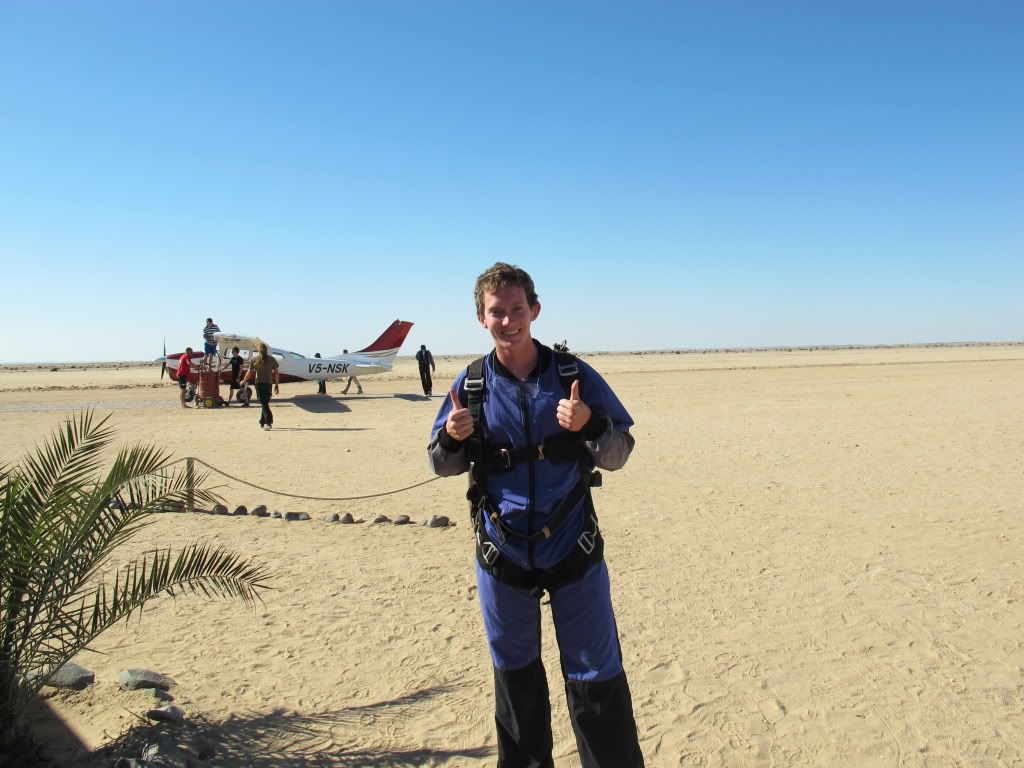 Overcoming All Odds
Most people would have had a verbal warning precede their jump out of the plane. In my case, it probably came as well – I just didn't hear it. I'm hard of hearing, although I usually prefer telling people that I'm deaf, since some people struggle to understand the term "hard of hearing."
I usually wear two hearing aids which help me out quite a bit, but unfortunately, a few weeks before I went skydiving, one of them broke while I was out in a rainstorm in Koh Phangan, Thailand. As a result, during my time in Namibia and several other countries throughout the safari, I was more deaf than usual, adding up to several odd experiences – like the sudden realization that I couldn't hear the verbal warning before I was pushed out of a plane.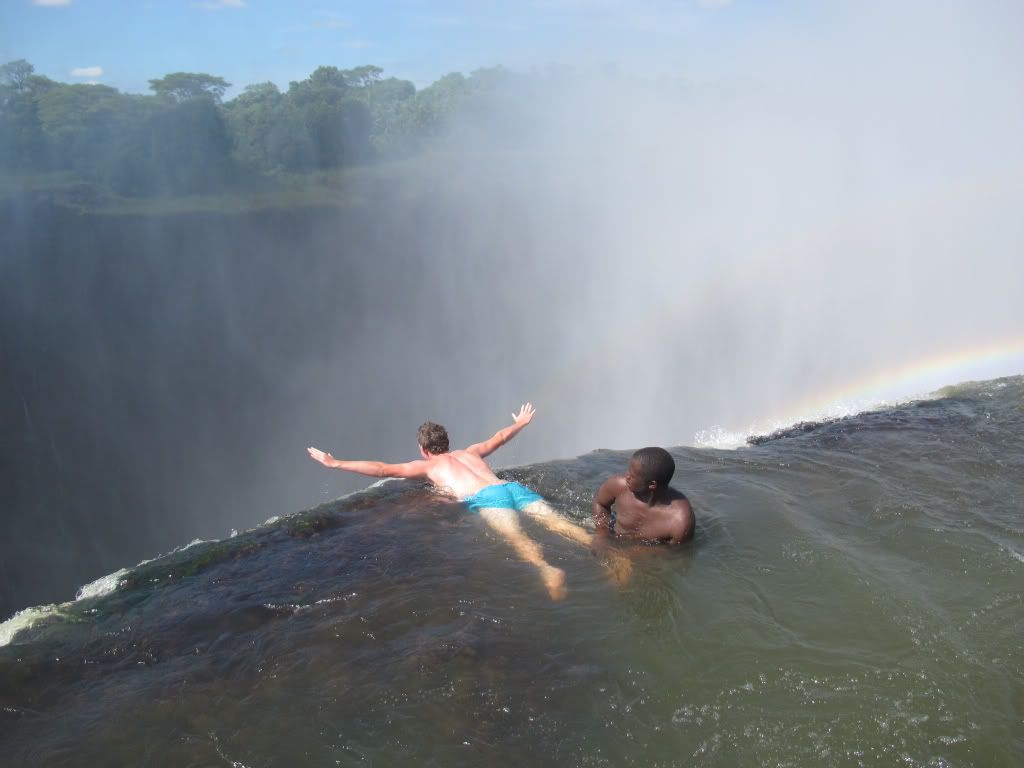 No Fear
Traveling with what is considered a legal disability can be an exhausting but exhilarating experience. Before I left home at the beginning of my current six-month journey around the world, I had some doubts about how well I'd be able to cope. Many situations that may seem routine and simple to other people can end up being more difficult and demanding for me, but I'd been planning this trip for a while. Before I left, I decided that my mindset, regardless of what happened, would be one of "no fear."
Traveling with what is considered a legal disability can be an exhausting but exhilarating experience.
I saw this motto again, stuck on the window of the plane when I went skydiving, and I couldn't help but reflect on how successful this mindset has been for me as I travel. Fear is merely a tool our brains use to avoid stepping out of our comfort zones, but when we do venture out, the rewards can be tremendous.
For me, these rewards have been numerous. During the past six months, I've traveled solo all throughout Southeast Asia, then continued on to Africa for five weeks on an adventurous safari. I'm currently completing a volunteer gig at a tourism training institute in Zanzibar as a teacher.
If I had never stepped out of my comfort zone and booked that first flight to Asia, I would never have had these once-in-a-lifetime experiences or met the amazing people that I have. There have been difficult times for sure, but by pushing on and continuing to show "no fear," I've learned and grown more in the past 6 months than I did at home in the past six years.
Having "no fear" is a tremendous mindset that everyone can use starting today. Start small and eventually do things that you would only dream about doing before. Afraid of public speaking? Go to Toastmasters. Afraid of heights? Go skydiving. Go bungee jumping. Waiting for someone to travel with so you don't have to do it alone? Don't wait, go do it alone and embrace the experiences (besides, you will meet tons of people along the way).
Stepping out of your comfort zone can have a huge impact on your life, whether you're at home or traveling the world and if this deaf guy can travel the world and step out of his comfort zones, then so can you. Just remember to have "no fear."
Follow Mark's adventures at Travels With a Deaf Guy.