10 Essential Travel Items for Digital Nomads
As a fan of technology, I love finding gadgets that I can use while I'm on the move. There are so many products out there at the moment that it can be really hard to try and find which ones are actually of any use. To help you choose the best of the best, I've put together a list of my top 10 travel items for all you digital nomads out there.
The Solar Panel Charger
It's all good and well having some clever tech that you can carry around with you as you travel the world, but if you haven't got a way of charging them up then it can render them useless. This is where this little beauty comes in. Solar panel chargers don't take too long to power themselves up (especially when you're in a hot country) and if you get yourself a universal USB solar charger, you can charge pretty much anything from it!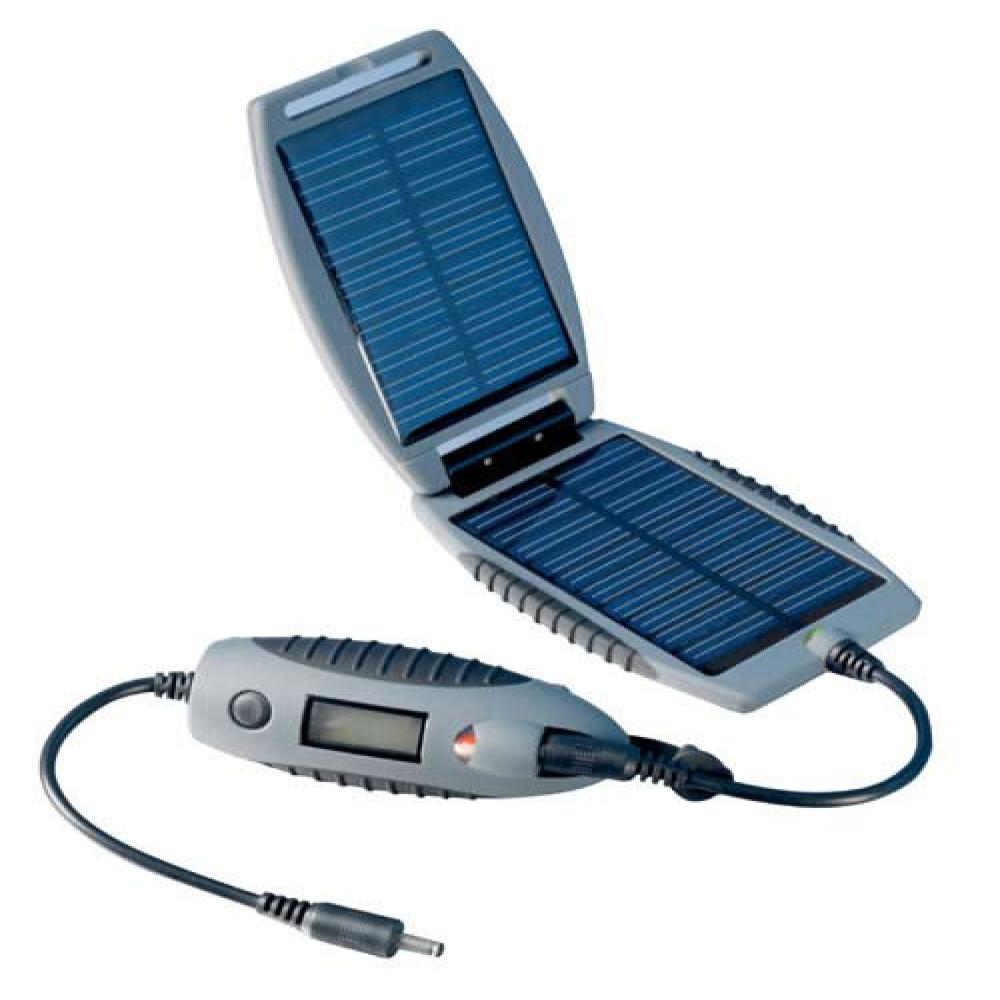 OverBoard Pro-Sport Waterproof Case
This waterproof case, designed for the iPhone 5, will fit most smartphones within it. When you're hopping from boat-to-boat, down on the beach or even just stuck in some heavy rainfall, this case could be a life saver. Considering that it will only set you back $32.95 (and probably less if you shop around) it should be considered as a must-have item. It also has a port to plug your headphones into and a strap/clip for easy attachment to your backpack.

GPS Travel Tracker
With the GPS travel tracker you can create a log of your journey as you move around the globe and visualize it through Google Maps/Earth. A great little gizmo that can also help you geotag your photos and can also be used to track your location and find some POIs or let your friends know where you are. It adds a new dimension to your trip and I would recommend trying it out, especially when you can pick these up for under $50.
Gorillapod Flexible Camera Tripod
When you're traveling through a variety of different terrain, taking photos and video can sometimes be a bit difficult. The Gorillapod tripod is lightweight, can grasp onto almost anything and will help you get some amazing shots. You can't really ask for much more, can you? They come in a variety of sizes and can attach to high end SLRs all the way through to your iPhone.

Bluetooth Keyboard for iPad/iPhone
One thing that I struggle to live without is my little Bluetooth keyboard. While traveling around on trains or buses, I've found that simply hooking this bad boy up to my phone can let me blog like a pro on the go. I've gotten plenty of work done while on the move and this nifty gadget reduces the time it takes me to do so almost ten-fold. It charges by USB so your solar charger can help keep it on full charge, but to be honest, it holds its charge so well that I have went for almost a month without charging it!
There are loads of them available out there that range from around $25 all the way into around $300. My advice, get a cheap and cheerful model so that if it gets damaged you don't lose any sleep over it. Ebay is your best bet for this and that's where I got mine (which is also water-resistant – bonus!).

The Kayak App
Slightly different from the rest of the list but I have to give this a mention because it really does deserve it! The app is free and it has a whole host of great features for all the backpackers out there. You can put your full trip itinerary within it for your reference, put together packing lists, find hotels and flights super quick, get the numbers for the different airlines in seconds and even check the status of your flight from one dashboard. It's available for almost every smartphone so get it downloaded and enjoy.
Wind Up Head Torch
This may not be the coolest looking thing in the world but when your roughing it out in hostels each night, this can be a great way to get some hands-free lighting to find your kit. Not only this but when you're traveling around on night-trains and night-boats, it can be really good for doing a bit of reading or just simply giving yourself a bit of light.
I'd recommend getting a wind-up head torch because you don't need to worry about batteries or charging and it's nice and eco-friendly. I picked mine up for under $15 at Nigel's Eco Store and it's done me proud for long time now.
Waterproof Dry Bag
If you're lugging around some of your favourite tech items on your journey, you may want to stop these from getting soaked during unpredictable weather/terrain. Getting a dry sack can make a huge difference, especially when you want to take your camera/phone on a boat. This becomes even more important if there is any alcohol involved!
When I broke my hand over in Thailand (whilst dancing on a table… silly boy) I actually used my dry bad to keep my cast dry when I was hopping from boat to boat. It was one of the best investments I made during that trip.

Waterproof Headphones
It's starting to become apparent from this list that water can be a real nightmare for a backpacker. If you're anything like me though, you won't let a little rain get you down! This is why I like to carry a host of waterproof kit with me so that I can make use of all my gadgets on the go. Getting a set of waterproof headphones can be great for when you're chilling by the pool, snorkeling out in the sea or just if you're caught up in some torrential rain. You can pick a pair up now for under $20 so they are well worth it.

A Good Old Fashioned Journal
Sometimes we can get a little wrapped up in technology, me included. It can be nice to just get completely disconnected for a few days and put pen to paper to get down your thoughts. No smartphone, no keyboard, no charging, just clean white paper and a beaten up pencil. I've got pages and pages of random stories, notes from travelers I met and even just some little ideas. It's always nice to have this to look through when you get a minute so make sure you get yourself a good quality journal that will last the length of your journey. You can always type it all up later!

Are you a digital nomad? What do you bring with you while working on the road?